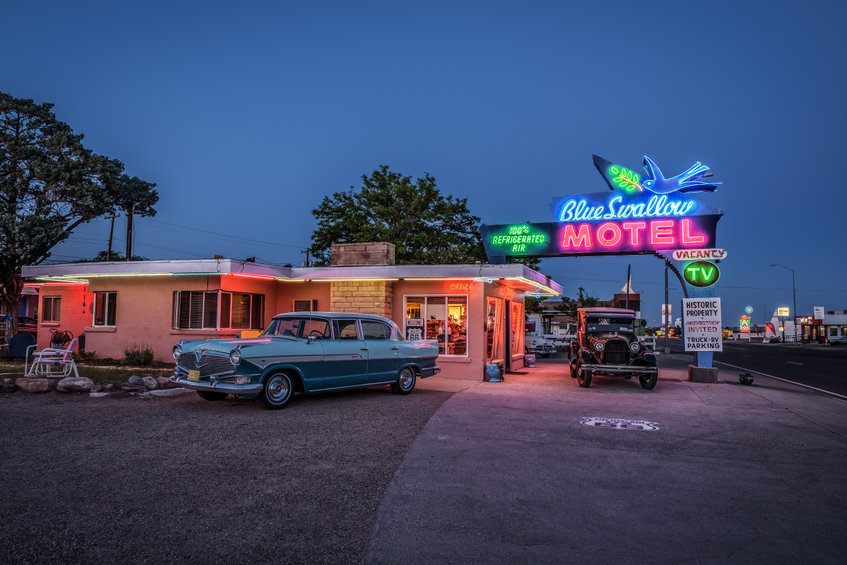 How the Hospitality Industry is Reimagining Boutique Motels
Motels have been hit with plenty of stereotypes over the years. They've been characteristically labeled as "lower in luxury," and they have most often marketed themselves to a specific motorist clientele.
But, those stereotypes are changing.
Over the last few years, there has been a rise in boutique motels throughout the hospitality industry. Motels are typically used for longer stays, and this growing trend is causing people to rethink the way they travel – as well as their lodging options.
But, what do boutique motels look like? What do they have to offer, and how can you transform your space into a high-end establishment to attract a new traveling audience?
Know Your Target Audience
While motels will likely always be an option for road-weary travelers, their overall appeal is growing to wider audiences – including college students and young adults looking to travel on a budget. Understanding your audience, or wanting to advertise yourself to a different market can make it easier to determine which upgrades your motel needs to make.
Hotel and motel living actually became more common at the start of the pandemic as many college students were forced to move out of their dorm rooms. While things are relatively "back to normal" now, it's clear that younger people have no problem being choosy when it comes to their "living space" while traveling – or when they're in need.
If your greatest amenities are a good WiFi connection and a coffee pot in each room, it's time to rethink things. If a traveler (young or old) wanted the basics, they could pack their bags and check in to any hotel in the country. Motels are different because each one is unique. Your upscale offerings should fit your location, your theme, and your desired audience.
If you want to make your motel feel like more of a boutique experience for a younger generation, take some pointers from modern motels that are already attracting new markets. Some of the upgrades motels across the country have already made include:
Combining retro and minimalistic designs
Poolside services
Including shops, cafes, and restaurants in or around the motel
Hosting events
One of the best things you can do to market to a younger generation is to keep the nostalgia alive. People still want to feel the comfort and familiarity of a traditional motel, so don't be afraid to combine some of the quirkiness your establishment might already have with a modern and luxurious aesthetic.
Provide Post-Pandemic Accommodations
The world is finally starting to open up again, and while luxury upgrades and convenient amenities are always something travelers will look for, most people have a new top priority – safety.
While people are eager to travel again , the pandemic has taken its toll and has made us all more cautious about our health and well-being. Even as things start to return to normal, your motel will be one step ahead if you maintain certain safety precautions and ensure your guests that their health is important. Thankfully, you can provide both safety and luxury by offering things like:
Contactless check-ins
Email notifications for guests before their stay
SMS text systems to offer activity suggestions
Requiring reservations for public pool time
Offering in-room dining options
Something as simple as having safety policies published throughout your motel can provide your guests with a sense of comfort and security. Let them know what steps you've taken to make their stay as safe as possible, including cleaning practices and distancing efforts, as needed.
Be More Boutique
Transforming your motel into something more upscale is about more than a fresh coat of paint, new furniture, and better amenities. A true boutique motel is different from other types of lodging because it provides personalized service to every guest.
When travelers stay in a large hotel, they're small fish in a big pond. They're usually nothing more than a name in a book or on a computer screen. When they stay in a boutique motel, they'll expect more attention. Get to know your guests personally. Learn their names, where they're from, and what they might be interested in so you can make recommendations for dining and local activities.
Customized care will always make your guests feel more welcome – so much so, that they might end up extending their stay. Don't be afraid to keep the "quirky" factor, either! Think Schitt's Creek. Build your motel branding by offering your guests something unique, like different types of cookies or pies delivered to their rooms each night, or handmade soap from a local artisan that they can use instead of those small travel bottles that never last long enough.
The changes to your motel should be fun, unique, and inventive while still paying homage to the nostalgia factor. The rise in boutique motels across the country is changing the stereotype, and it could be a perfect time for you to get on board with the trend.