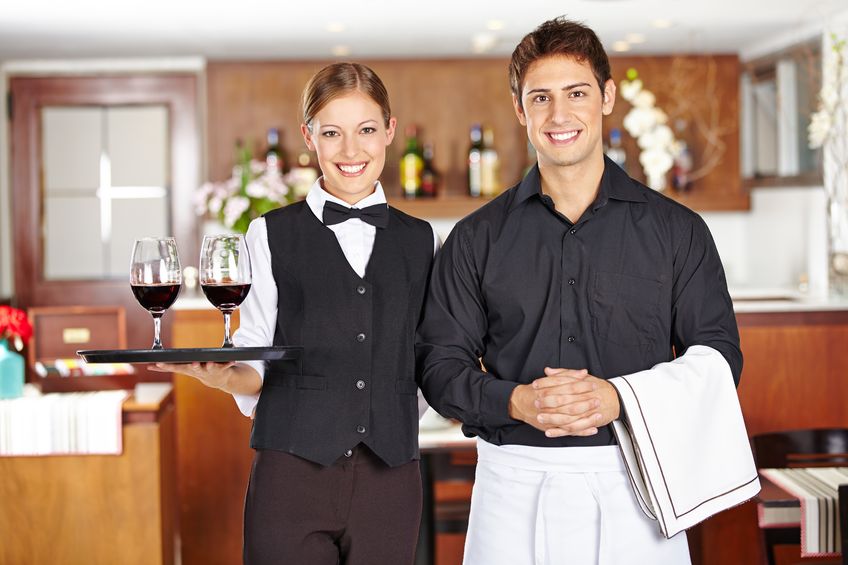 How to Effectively Manage Your Hotel Staff
How important are your hotel staff? VERY. With the hotel industry poised to take a staffing hit post-Brexit, employee retention is a hot topic. Hotels already have a notoriously high staff turnover rate and Brexit looks set to compound that issue.
br>
Like it or not, how you manage your hotel employees is going to impact staff attrition. High staff turnover plays havoc with customer service levels and could ultimately ruin your reputation.
As well as the obvious challenges involved in managing a successful hotel, such as ensuring a visible website, engaging with a range of platforms for reservations and ensuring all services within the hotel run smoothly, it is also imperative you manage your staff effectively.
Unsociable working hours, low pay and benefits, and a lack of career prospects are the top three reasons why people leave their jobs in the hospitality sector. Add into the mix that most people leave 'managers' not jobs, and it's not hard to see where the focus needs to lie to improve staff retention in the hotel industry.
It takes a certain skillset to manage people, but get this right and you'll have the team around you that will help lead your hotel business to success. Here's how.
Don't overlook employee engagement
The culture in your hotel business will define the retention rate of your employees. Treat your employees well, offer them sufficient coaching and opportunities, fair pay and support to achieve a better work-life balance and you'll be halfway there.
So how exactly can you improve the workplace culture in your hotel? Engaged and happy employees are likely to work harder, take pride in what they do and stay in their jobs for longer. And let's not forget, happy staff make happy customers.
Hotels need to focus on employee satisfaction and happiness to achieve excellent customer service. Simple things you can do to improve employee engagement include giving and receiving feedback, keeping employees in the information loop, encouraging progression, giving employees a voice, showing appreciation and creating a sense of belonging.
Creating a strong family vibe amongst your employees is in fact a big part of employee engagement. A sense of belonging enables employees to be their authentic selves leading to better communication, collaboration and problem solving. A supportive trusting culture ensures employees are free to express opinions and feel their contributions are valued. When employees feel valued, productivity and service level sky-rocket.
Get everyone on board with your vision
All hotel leaders have a vision. But only great hotel leaders effectively share their vision and ideas with their employees. In order to share your vision with staff you will need to be concise and share the small details as well as communicate the big picture.
Also, be open to the ideas put forward by your staff. Getting everyone on the same page requires collaboration.
Improve communication and efficiency with technology
Technology is essential for improving communications, both between staff and with customers. Using the right platforms and software will maximise hotel potential and make a huge difference to the smooth running of your business. Technology also plays a big role in employee experience.
With the right technology you can ensure staff are all on the same page and can effectively deal with roster changes and guest requests. Seamless employee experience when it comes to communication is just as important as it is for your customers.
Delegate and reward
Your business won't succeed without the help of your employees. Including and acknowledging the people in your business is imperative. Great managers understand they can't do everything. They know that micromanaging doesn't work either.
Delegating to your employees helps to grow a sense of trust and responsibility. Delegating is central to empowering employees to grow and is pivotal in creating strong and successful teams. When your people are given the opportunity to reach their potential they will! There is definitely an art to successful delegation, but get it right and the benefits are far-reaching.
Figure out what the best employee benefit options are for your team and you'll be able to give better rewards than any other company, improving your employee retention.
Understand what it means to be a great manager
Great leaders, whatever the industry, have certain traits. Understanding what it means to be a great manager and striving to achieve this will help you to become a fantastic captain of your team. Leadership traits you will need to foster include:
Attentive listening
Open communication
Concise and clear communication
The ability to coach and mentor
Flexibility
Being accountable and responsible for your own mistakes
The ability to set clear goals and support staff to achieve them
Problem solving
Courage to take risks and encourage creativity
Promoting teamwork
The ability to create lasting working relationships
To effectively manage your hotel employees, you will need to invest time, effort and patience. But put the effort in and your business will reap the rewards. Employee engagement isn't a buzzword, it's the defining answer to business success.
About the Author: Dakota Murphey is an independent writer who specialises in HR and Marketing