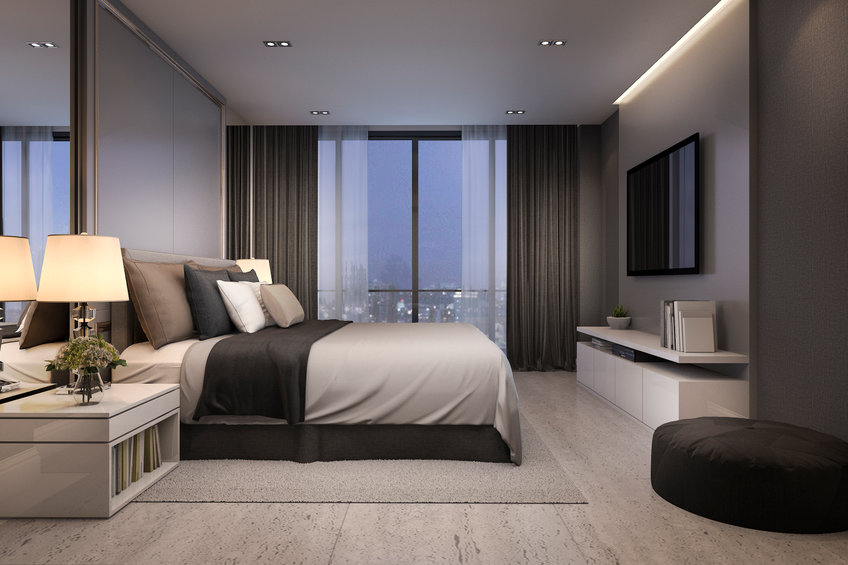 How To Entice More Guests To Your Vacation Rental in 2021
After months and months of lockdown, you are probably desperate to go somewhere – anywhere – that isn't your living room, garden or own four walls.
And, if you're like most people, you've probably already been scouring the various vacation rental property comparison websites for months, trying to find that one place you can visit without needing to worry about a face mask or the threat of COVID-19.
As the months have dragged on though, you will have found it harder and harder to find decent places to visit, with new rules being announced thick and fast and many places simply pricing you out of the market.
You will have grown frustrated and started to lose patience when, all of a sudden, fresh hope appears in the form of the new year. Surely there'll be somewhere available for your dream break by now?
A COVID 2021
The scenario described above will be the same for many people across the globe – wannabe potential guests desperate to get away and plan for a relaxing break in the new year. So, why not give them exactly that?
We're here to guide you through how, highlighting some of the most effective methods you can use to entice more guests to your vacation rentals in 2021.
From ensuring your marketing is just right to offering targeted incentives, let's start with perhaps the most important thing of all: your property's listing.
Think About Your Listing

OK, first things first, you need to think about the overall first impression your vacation rental property listing sets to customers.

This year especially, guests will be looking to be wowed, ideally searching for places which offer that homely, relaxed feeling for them and their loved ones to enjoy.

Therefore, rather than using the same bog-standard listing photos you normally use, why not utilise the lockdown to spruce up your bedrooms and take a few updated shots?

Whether it be through investing in crisp, clean bedding, a sparkling showerhead, an upgraded TV or fresh upholstery, by giving your guests the ability to picture themselves staying with you, this could hugely improve the likelihood of them following through with a reservation request.

Think About Your Marketing

It's all well and good having the best-looking vacation rental in the world but, if nobody can find it, you won't get many bookings.

To prevent this from happening, it's important to think about your marketing over the winter months. SEO and social media should already have been your best friend throughout the lockdown period but it could actually prove even more beneficial now in 2021.

So, why not, for example, make the most of an SEO or targeted paid search advertising campaign? For only a small amount of money, you could target your vacation rental's advert at consumers specifically looking for breaks in 2021 around your local area.

Similarly, offering incentives could also prove a highly lucrative way of enticing more customers to your listing.

Whether it be a discounted rate for stays longer than a week, a 10% discount for returning customers or a competition of some variety, incentives like these have been shown to substantially increase engagement and web traffic.

Think About The 'C' Word

OK, while you may be sick of hearing the 'C' word by now, when it comes to enticing guests it can be an important thing to consider.

Hygiene is at the front of everyone's minds at the moment, after all, so it could pay to ensure your property is not only seen to be as COVID-secure as possible but it actually is.

From having hand sanitisers available in each common area to setting up an 'NHS Track & Trace' QR code at the entrance, this will give your guests peace of mind that you've got their health in mind throughout the stay.

Similarly, with COVID-related news coming thick and fast, having a cancellation option available could also be a great way of giving your guests the freedom to postpone or change their mind should they need to.

Going one step further, it's important to also think about the level of hygiene your vacation rental has. If you've been using the same mattresses, bedding, upholstery and furniture for quite some time now, for example, it could be work having it professionally cleaned or replaced altogether. Otherwise, your guest's review may be less than kind.

Think About Convenience

In the post-pandemic climate, in particular, guests will be looking for two things: ease and convenience. Therefore, you need to make sure your vacation rental gives this to them, cutting out the need for them to research various things prior to their stay.

Make it clear and obvious right away what they should expect during their booking. Put yourself in their shoes and think of answers to questions like:
Will there be free parking available? And, if not, where should I park?
What is there around the local area to see/do?
Is the property pet-friendly?
Where are the best places to eat or drink around the area?
How simple will the check-in process be?
By answering these sorts of questions in your property listing, you will be providing your potential guests with as much information as possible which, in turn, should give them a much clearer picture.
Final Thoughts…
2021 is the year to relax, unwind and give your guests an experience they'll never forget, so don't forget to consider them when it comes to improving your vacation rental in the new year.
With just a little TLC and a time-appropriate upgrade to your marketing strategy, you could find that you not only rake in the guests throughout 2021 but in the following years as well.
Author: Lucy Cromwell