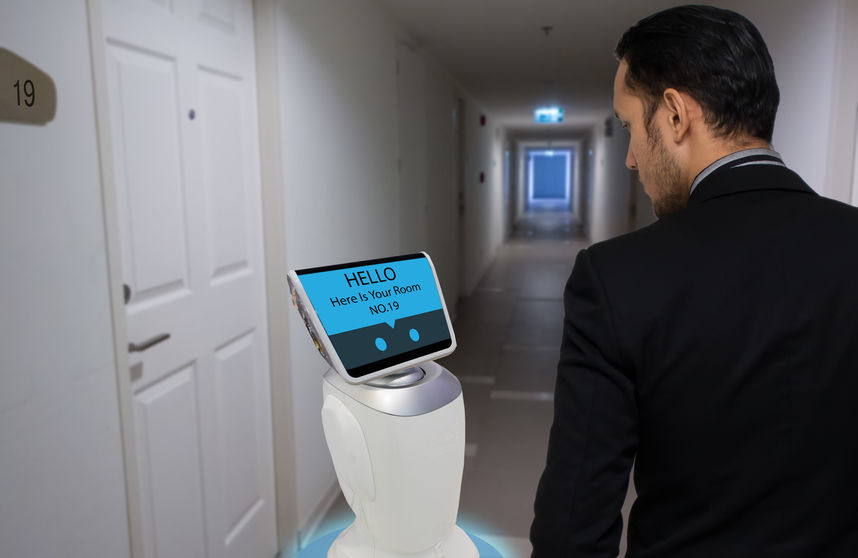 How to Prepare Your Staff for Reopening to Larger Capacity
The last year has been tough on the hospitality industry with closures, layoffs, and financial struggles. Luckily, incoming vaccines are creating a potential light at the end of the tunnel for restaurants and hotels, and as things improve, many businesses are opening to a wider audience. However, this change is not without its complications, and careful planning should be done before opening the doors.
Among the considerations that must be made include anticipating how your staff will adjust to an expansion of their duties, making sure that all employees and guests stay safe and secure, and how technology will play a role going forward. Let's look at these details and how you can ensure a smooth opening.
Employee Considerations
Reopening your hotel to a larger capacity means bringing back more employees, and care and empathy will be necessary during this process. Many people are still very worried about the effects of COVID-19, so they may not feel comfortable going all-in right away. If it is possible, consider creating flexible schedules or part-time shifts to start until the employees feel more comfortable. Make sure to include variables like seniority and job skills into your rehiring decisions.
Once the employees are in place and guests begin to arrive, management should keep an eye on the staff to ensure that they are adapting well to working in the new normal. There may still be some tensions in the air, and even the smallest microaggression could create a large stir either behind the scenes or in front of the customers. Microaggressions are typically subtle comments or invalidations that are insulting to a particular group of people. When working with a melting pot of guests, hotel employees need to be open and accepting to providing the best service.
When management sees these microaggressions or any type of negative behavior, there should be a conversation. Try to reach an understanding or get your human resources team involved. In general, stress management will be key during this time. Managers should ensure that they are providing positive feedback when necessary and have an open-door policy if employees have concerns.
Technology Will Play a Major Role
As hotels open to a larger capacity, employees and guests will see many changes as the world adjusts to the new normal, and tech will play a much larger role. Physical contact will need to be limited, and everything from how food is served in the kitchen to how guests unlock their room door will change. Hotels with an adequate budget should look into exciting new technology, such as robotic maids that can reduce human contact by delivering water and fresh towels to guests who request them. When it comes to house cleaning, human touch can be replaced with the introduction of elevated technology such as Safeology towers that emit light to remove 99.9% of the surface and airborne pathogens in a hotel room.
The front desk will also be changing dramatically as will the process that customers use to check-in and out. Many major hotel chains are deploying mobile apps that allow guests to check-in, opt-out of housekeeping services, choose room floor plans before selecting a room, and more, all with the touch of a button on their phone or mobile device. These apps can be incredibly important when reopening, both to avoid human contact when possible and to allow your limited staff to work on more pressing tasks.
Another big tech advancement that can help with crowd control and employee efficiency is the introduction of density sensors. When equipped, these devices monitor the flow of traffic in and out of your hotel and provide immediate feedback, so management can ensure that maximum capacity is not overreached. With this system, you can also inform the next guests when they can enter certain locations of the hotel, including restaurants, stores, and lobbies, and still enjoy social distancing.
COVID-19 Precautions
Although it looks like a return to normal is on the horizon, it is important to remember that we are still in the coronavirus pandemic and safety concerns are of the utmost importance. That begins with proper hygiene. Before employees start, remind them of the recommendations of the Centers for Disease Control, which includes proper hand sanitizing and handwashing procedures whenever the employee uses the bathroom, handles a kitchen item, or has contact with a guest.
The CDC still recommends wearing masks when out in public and near others, and employees should be wearing them at all times both for their safety and to give a positive impression to the guests. There may be some customers who are hesitant to wear their masks in public areas, and those who are moved to anger may upset your employees if it goes too far. In these instances, management can remind guests that private establishments can require masks and that they may not be able to keep their reservation if they do not comply. Make the requirements easier to digest by having proper signage around the property that announces your mask requirements.
All common areas, including lobbies, restrooms, and restaurants, should be cleaned daily. Signage should be placed in bathrooms to remind guests of the importance of washing their hands, and hand sanitizing stations should be placed throughout the premises. Remember to also clean any outdoor areas that you are using as well
It is a great thing that the hospitality industry is reopening to the masses again, but safety and security are a must. Set ground rules for employees and guests ahead of time, and you'll have a better chance at a smooth operation going forward.
Author: Luke Smith