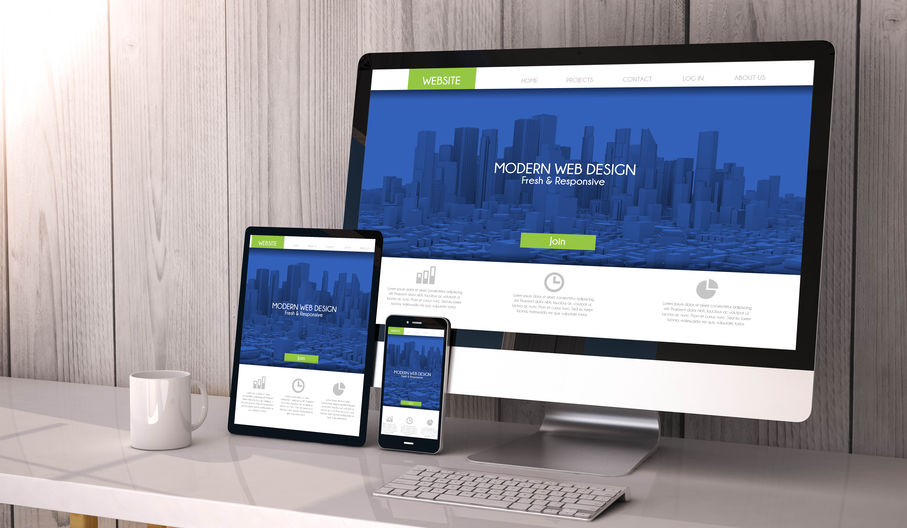 Redesigning Your Website for a Younger Generation
Your website plays an integral role in converting visitors to loyal customers.
But first, you must understand the website needs and wants of your target audience. In this case, we're tackling the younger generation. Generally, they're most attracted to an interactive, visually appealing website that caters to their tech interests.
So, if you want to attract the younger generations to your hospitality website, you need a design that caters to their preferences.
First, let's understand the importance of catering to the younger generations regarding your website design. Then, we'll leave you three actionable tips for redesigning your website for a younger generation.
Why It's Important to Cater to the Younger Generation
It's essential to cater to the younger generations when designing your website because they're your current travelers.
Millennials and Generation Z, for example, make up a large portion of people traveling right now. So it's essential to tailor your website to them because they're your primary source of bookings today and will likely be the future of your loyal customer base.
They're one of the most educated groups globally, have tremendous economic power, and continuously set trends. So, your hospitality website must be sophisticated, tech-savvy, and forward-thinking to attract this group.
For example, one of the biggest hospitality website trends is designing a user experience focused primarily on these younger users. They value sites that:
Are mobile-friendly
Are designed with valuable content at the forefront
Have simple navigation
Make content easily shareable on social media sites
Are polished and professional
Consistently post valuable and helpful content
Implement user-generated content
Personalize the web experience to each visitor
Have fast site speeds
You should do your best to implement this trend and future ones if you want the younger generations to come to your site first continuously. Ultimately, you want to design a website with current trends and the needs of younger travelers in mind to stay relevant.
Three Ways to Redesign Your Website for the Younger Generation
It's important to redesign your website for the younger generations because these are the individuals who will grow with your brand and interact with it the most over time.
Here are three updates you can make to your website right now that the younger generations will love.
Optimize your site to be mobile-friendly
Because the younger generations use their mobile devices so frequently, your hospitality website must be mobile-friendly. Millennials and Gen Z book stays on their mobile devices, learn about your services, and engage with your business from their phones more often than on a desktop computer or laptop.
You can ensure that your site is a step above your competitors in its mobile functionality on your own. Or it may be in your best interest to enlist the help of a computer programmer to redesign your site to fit your mobile optimization needs and wants.
Maryville University explains that "The computer programmer's role is to bring to life what users want. The best answer to 'What is a computer programmer?' is that these professionals focus on writing and testing code to ensure that software and internet applications function properly."
Computer programmers can help you actualize your vision for what you want your site to look like and how you want it to function on a mobile device. Additionally, they can help you integrate social media into your website.
Incorporate social media
Millions of people use social media every day, especially the younger generation. In fact, one of the primary ways they connect and communicate with their favorite brands is through social media.
Your site should incorporate social media to some degree. Go beyond creating buttons for each of your social media sites and sharing them at the bottom of your web pages. Instead, share your most recent social media posts through a live feed on your home page. Create buttons where users can easily share bites of your website content directly on their social media pages and in turn share their own content with you.
Utilize user-generated content
People are constantly sharing their experiences with different products, services, brands, and businesses, especially on social media. With users' permission, you can share this content on your platforms to show how real people feel about your products, services, and brand overall.
The younger generations trust reviews from their peers far more than a corporate ad or story from an owner. Furthermore, implementing user-generated content on your website will thoroughly showcase the relationship you have with your community.
So, when you get DMs from satisfied customers, ask to use the reviews on your website. Another idea is to use videos of customers using your products and sharing their results over time.
All in all, making the above updates to your hospitality website is an excellent start to attracting the younger generation.
Conclusion
Redesigning your hospitality website for the younger generations starts with recognizing them as the bulk of current travelers.
Optimize your site to be mobile-friendly, incorporate social media, and utilize user-generated content on your site today to attract younger users.
Author: Luke Smith