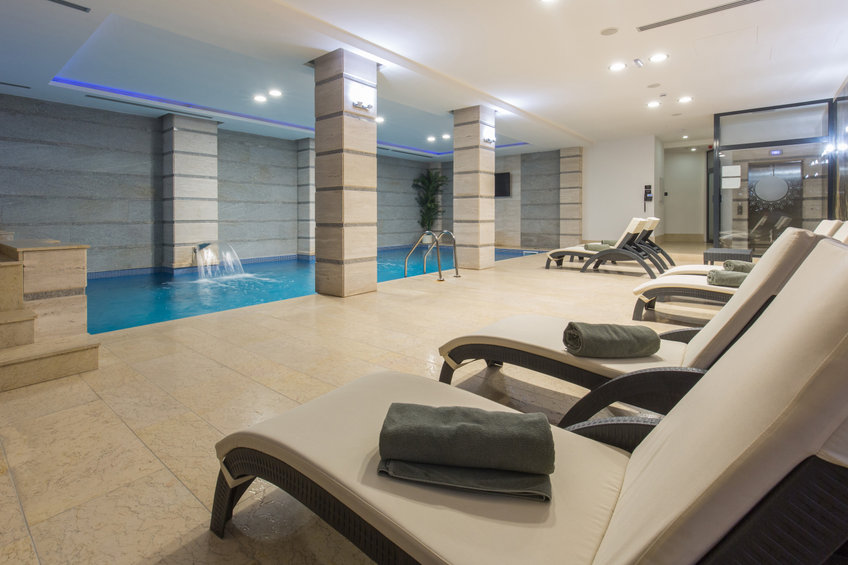 The Benefits of Adding Indoor Recreation to Your Hotel
Your hotel should have more to offer its guests than food, utilities and a place to sleep. A well-rounded hotel has its own unique attractions and activities to wow guests during their stay. Indoor recreation comes in many forms that can fit into buildings of all shapes and sizes. Here's all you need to know about indoor recreation and why you should add it to your hotel!
What Indoor Activities Can Hotels Provide?
Indoor recreation is any activity provided by the host that guests can participate in at their leisure. These are the most commonly-used examples:
While these attractions are no doubt impressive, many hotels have them. You have a chance to show more creativity and variety. We put together a list of unique indoor recreational activities that you should consider adding:
Playground
Recreation center
Video games
Board games
Book and movie rentals
Communal workspace
In-room beer tap
In-room bar cart/cocktail station
Fitness classes
Cooking classes
Relaxation devices (massage chair, scent diffuser, etc.)
These activities can make your hotel stand out and bring new life to your business. Focus on the options that seem the most logical for your building and business plan, and get to work!
Benefits of Indoor Recreation
With the world dropping COVID-19 restrictions and opening back up, indoor activities will return to normalcy. You should capitalize on this moment and add indoor recreation to your facility so you can experience these five significant benefits!
1. Makes the Hotel Family Friendly
Families primarily look for hotels that offer child-friendly entertainment sources. Installing an indoor playground and putting games in each room would help you attract this important hotel customer demographic in greater numbers. This change can significantly benefit your hotel if you're located near an amusement park or other family-oriented tourist attraction. You probably have a lot of competition nearby, so you need some extra incentive to get families to choose your hotel.
2. Accommodates All Lifestyles
Other key target audiences, including solos, couples and business travelers, don't have the same priorities as families. They would likely benefit more from a fitness center, in-room bar cart and a communal workspace, respectively. Adding these elements to your hotel can improve your standing among all of the groups.
If your hotel has trouble attracting one of these demographics, you simply haven't given them enough reason to spend more time in your building. You must wow them with an activity that suits their needs and interests.
3. Establishes Extra Revenue Sources
As your indoor recreational activities pick up steam, you can create additional revenue sources from them. Pre-paid classes, rentals and alcoholic beverages can all generate more profits and help bring you that much closer to your yearly target. The beer taps and in-room carts could prove even more lucrative if you market them correctly (more on marketing later). Alcohol has always been a reliable hotel product, especially wine and spirits.
Like hotels already do for local tourism sites, you can also create special discounts and package deals for paid attractions. No matter the current state of your business, it could stand to benefit from new revenue streams. Add some indoor recreation to your hotel and make it happen!
4. Helps You Capitalize on Trends
What better way to set yourself apart from the competition than by adding your own attractions? Indoor recreation gives you an excellent opportunity to make your hotel trendy and relevant. Fitness and relaxation activities are growing in demand because of society's increased emphasis on physical and mental health. You can support this positive trend by adding a fitness center and some massage chairs to your hotel's layout.
Another trending attraction in hotels is craft beer. Alcohol has always been a staple for hotels, but breweries have added another niche to the hospitality business and given the product new life. You might consider adding craft beer to your in-room taps/carts or even installing a brewpub next to your bar and restaurant.
5. Creates New Marketing Opportunities
Every activity you add creates more opportunities to launch new and unique marketing campaigns. You won't need to make any more cut-and-dry social media posts when you can promote your pool, arcade and alcoholic beverage options. Use these attractions to start organic conversations with your customers and raise brand awareness.
Add some flair to your website with photos and video tours of your new indoor recreation rooms. Promote paid attractions and special discounts we mentioned earlier. Take advantage of every opportunity you get to improve your online presence and reputation.
Revamp Your Hotel With Indoor Recreation
The hospitality industry got hit hard during the pandemic, but with restrictions loosening and people eager to travel, you must be prepared to meet their expectations. Adding indoor recreation to your business can accommodate all key hotel demographics and lifestyles, create new and relevant revenue sources and improve your online presence through new marketing opportunities. Find your hotel's ideal indoor attraction and start planning today!