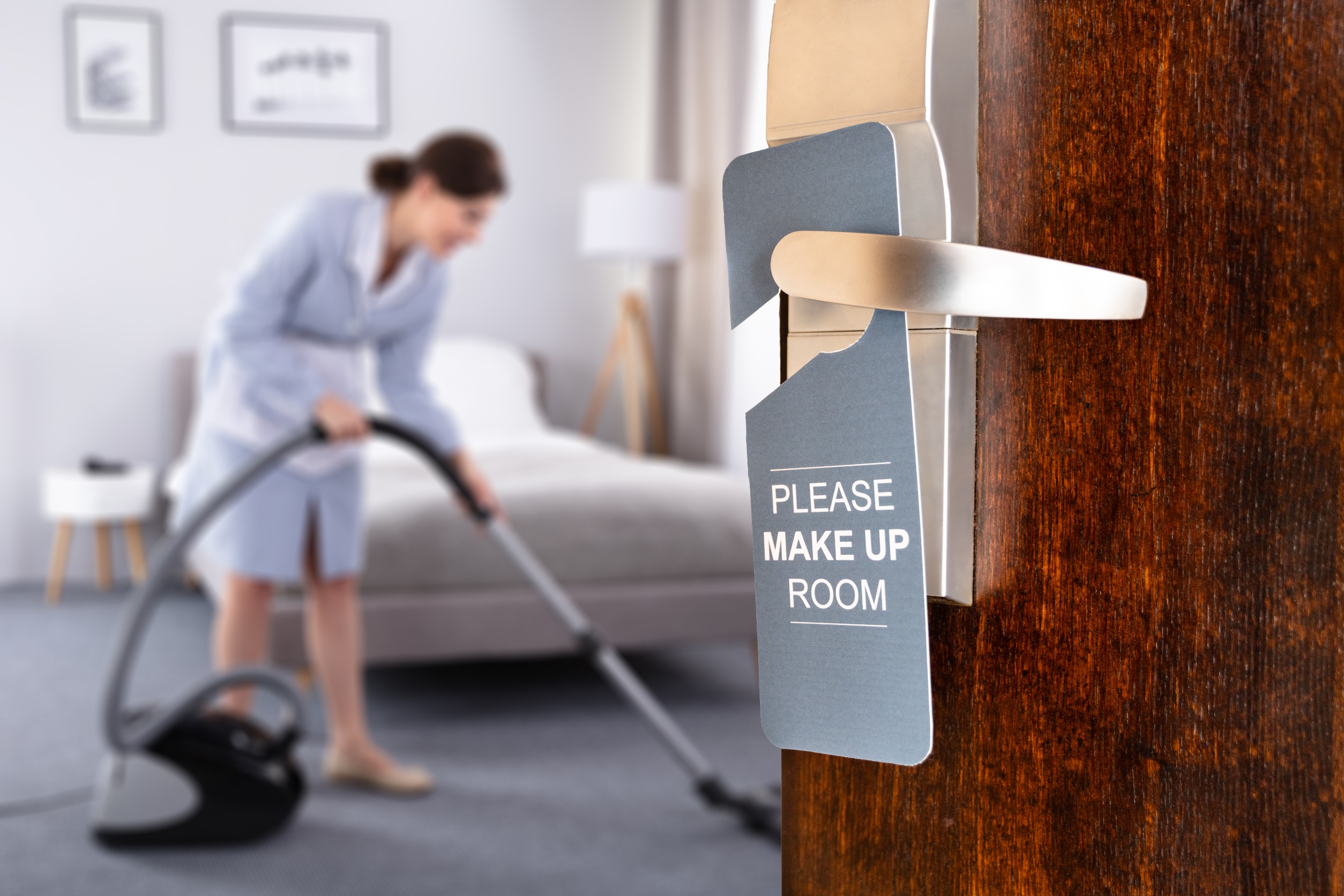 Tips To Maintain Cleanliness In A Hotel
A market study conducted by P&G Professionals TM reveals that 78% of hotel guests consider cleanliness as the most crucial factor influencing their choice of where to stay, according to the Institute of Hospitality. It's worth noting that guests will walk out of a hotel because of dirty bed sheets, filthy bathrooms, or smelly rooms. For this reason, hotel owners need to prioritize cleanliness.
Maintaining cleanliness and hygiene are top ways to improve customer satisfaction in hotels. After all, people book accommodation in hotels to experience comfort without worrying about cleaning the space. However, cleaning hotel rooms to the highest standards isn't as easy as it sounds. It's a process that requires you to have a strategy. Below are a few tips to maintain high levels of cleanliness in a hotel.
Develop a Housekeeping Strategy
To ensure you meet hotel hygiene standards, you need an effective strategy that helps you optimize housekeeping tasks. This means outlining how many housekeeping staff you need per shift and creating a cleaning checklist for your hotel. Remember, the number of housekeepers you need on duty every day depends on the hotel's occupancy levels during peak and off-peak seasons. One of the best ways to know how many workers you need per shift is to calculate the time your housekeepers take to clean and organize a room. Then, estimate the number of rooms that your staff can complete in a shift.
Schedule Regular Deep Cleaning
As a hotel owner or manager, you need to schedule regular deep cleanings to boost customer satisfaction and reduce the risk of exposure to bacteria and viruses. You can achieve the best results by investing in equipment, such as steam carpet cleaners and pressure washing machines, and following a specific cleaning method. The right way to clean a hotel thoroughly entails dusting hard-to-reach surfaces from top to bottom, removing rubbish, and vacuuming furniture and upholstery. Also, air the rooms by opening windows and balcony doors, sanitize all surfaces, deep clean bathrooms, and change beddings.
While you can assign deep cleaning tasks to in-house cleaning staff, it pays to hire a professional third-party hotel cleaning service. Commercial cleaners understand that a clean and well-maintained hotel is vital to achieve customer satisfaction, and it ensures that guests will keep returning. Their services go beyond the standard hotel room cleaning tasks. Professional third-party cleaning teams will deep clean the lobby, kitchen, restaurant, hallways, back-of-house areas, and fitness facilities.
Leverage Property Management System for Cleaning
One of the must-have technologies in your hotel is the property management system or PMS. This software functions as an all-in-one hotel management solution that helps you manage front desk operations, distribution, and customer reservations. The best PMS solution available also allows you to manage important hotel housekeeping activities online. Your hotel's PMS solution can help you with housekeeping scheduling and monitoring the status of hotel rooms to determine whether they require daily quality cleaning or deep cleaning. Housekeeping staff can also use smartphones or tablets connected to the PMS to update their status as the complete cleaning tasks.
Clean and organized hotel rooms entice guests to book accommodation and leave positive reviews, thus boosting your hotel's reputation. Although maintaining high levels of cleanliness in a hotel can be challenging, hotel owners can achieve the best outcomes by following simple steps. First, create a hotel cleaning strategy and schedule for regular deep cleaning. Also, use a property management system to schedule cleaning shifts and monitor the status of each hotel room.