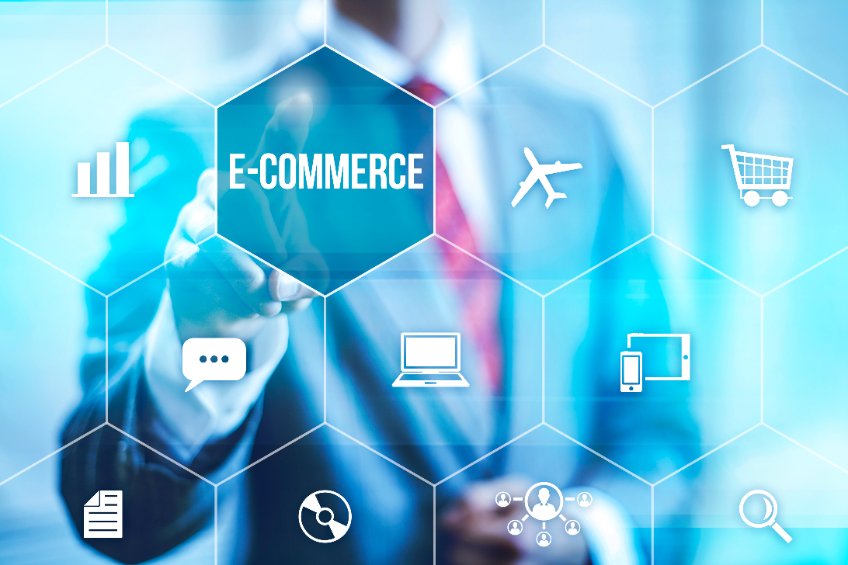 What the Hospitality Industry Can Learn From Ecommerce
Ecommerce has had a significant impact on the development and operation of businesses during the pandemic. The hospitality industry is no exception. While most businesses were forced to close, some used ecommerce tools to stay afloat.
Businesses nowadays start from the ground up, adhering to new ground rules. This includes not only modernizing technology facilities but also implementing the best ecommerce practices. Let's look at how the hospitality industry can benefit them.
What Is a Benefit of Ecommerce for the Hospitality Industry?
With the pandemic, the majority of hospitality establishments closed their doors. They have returned to try to revive their businesses. The problem is that strategies that worked a few years ago are no longer applicable.
However, some businesses not only did not close but increased sales during this time. What is the secret? They used some effective ecommerce tricks that you can also try.
E-commerce is referred to as a branch of the economy that includes trading and financial transactions conducted over computer networks without direct physical contact. It includes:
Information exchange;
Establishing contacts;
Capital movement;
Pre-sales and after-sales services;
Trading;
Marketing;
Distribution of services and goods;
Electronic insurance services;
Virtual businesses;
Implementation of business operations handled by the business and its affiliates.
Customers can save time and receive more detailed information about services and options of interest by using e-commerce systems instead of traveling to communicate with service sellers in person. Owners of hospitality facilities who carefully monitor their company's reputation, branding, and attitude toward service must now focus on providing services not only in the traditional way but also online.
1. Your Website Is Your Company's Primary Weapon
E-commerce is a reasonably effective tool for propelling a company to market leadership. Even if hotels are completely closed, you can keep your customers by directing them to the appropriate online space. Being present on social media and having a great website are both essential for providing the best customer service possible.
Following mass vaccination, people attempt to resume their normal routine activities. Going on vacation is one of them. They will surf the Internet for the perfect weekend getaway, looking for options to book. As a result, it is critical to maximizing your company's online presence. It is a great way to get your name out there before your competitors do.
Potential leads will look for information about you online before visiting your site, purchasing services, or booking a room. As a result, it is critical to approach the development of a website with full responsibility. It must include the following details:
Description of the booking process (including a list of FAQs that users may have);
Images and videos of high quality;
Content that contextualizes the experience.
It can take a long time to create quality content. You can seek professional assistance from Top Writing Reviews and obtain flawless material for your website. The hotel's website is a great place to show customers that you are ready to do business with them again and see them. Using ecommerce is a simple way to accomplish this.
Having a digital showcase on the site can also provide you with additional opportunities to interact with tourists before they arrive and turn them into promoters of your business after they leave. For example, in an online store, you can sell vouchers for additional services (SPA treatments, massages, birdwatching, etc.).
Using feedback is another great example of how ecommerce can help your business thrive. Look at which of your customers has left the best feedback on your restaurant's services or food, and offer to buy a coupon for the same services for yourself or a friend. Remember to assess your audience's preferences. These observations will assist you in developing packaging solutions that are tailored specifically to the needs of this group of visitors. You can also sell these deals through your online store.
2. Customer Feedback Can Make You a Fortune
Customer feedback is one of the most important aspects to consider in the age of digital technology and ecommerce, which are prevalent in all aspects of human life. People share everything, from digital content and travel photos to feedback.
Customers spend hours reading reviews before deciding. Just one negative review can undo all of your efforts to attract visitors to your website. Customer feedback tends to provide a more open-minded description of what a new visitor will receive in reality.
As a result, you must protect your reputation both in person and online. Pay attention to every client, whether he is a famous blogger or an average visitor.
You can create a separate tab "Customer Feedback" on your website to make it as easy to write reviews as possible. Even if you accidentally received negative feedback, be sure to provide feedback to the client and invite them to return to your establishment, offering a discount on services.
Prospective customers must see how businesses respond to negative reviews. By addressing the issues, you can encourage trust from your customers.
3. Clarity Helps to Build Trust
Client trust is the foundation for building long-term relationships with visitors and conducting successful business. As a result, it is critical to be open and honest about who the company was founded to serve.
If you specify services in the website description, make sure that the quality matches the declared one; do not try to embellish the level of service or other points, and be honest with your customers. Where possible, make it easier to order services.
Make your website and content as easy to understand as possible. Do not overload users with information that should entice rather than exhaust the client. If you are having trouble writing such a piece of material, visit Rated by Students to get assistance.
It is also important to ensure that the booking process is easy for users. This will not only increase trust in your company, but it will also reduce the likelihood of the potential lead leaving at the last minute without making a purchase.
4. Remarketing Can Persuade More Wary Customers to Return
The pandemic has caused numerous difficulties and problems in the tourism industry. Many "consistent" customers have become wary of visiting their favorite locations. Furthermore, because they were at home during the lockdown, many people forgot which places they preferred.
In this case, remarketing can be extremely beneficial to your company. It will display ads about you to users who have previously visited your site or made a reservation on your site. This task will be carried out through the use of advertising on other websites and paid Google searches.
In an unstable industry, retaining existing customers can be much easier and less expensive than attracting new ones. Ecommerce can help with this by gaining customer loyalty through discounts, point systems, quality content, email letters, reminders, etc.
Conclusion
The introduction of ecommerce and innovative computer systems into the hospitality industry will allow you to provide adequate service to your guests. You should also consider investing in new directions and multimedia technologies. They will allow your guests to virtually travel around your hotel, inspect rooms of various categories, visit restaurants, and become acquainted with the full list of available services, making them want to come and see it all for themselves.
Lafond Wanda is a professional content writer, copywriter, content strategist, and communications consultant. She started young with her writing career from being a high school writer to a university editor, and now she is a writer in professional writing platforms— her years of expertise have honed her skills to create compelling and results-driven content every single time.