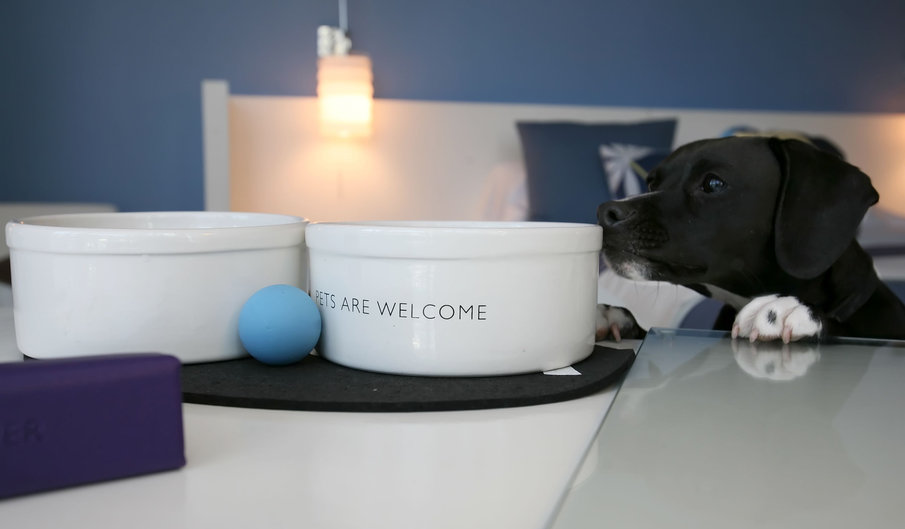 What We Can Do To Prepare for Hotel Visitors in a Post-COVID World
There's no disputing that the last 18 months or so have been challenging. The COVID-19 pandemic has not only taken a devastating toll on human health, but has also profoundly affected the way that we work, learn, and travel. Today, however, as vaccine rates rise around the world and new and more effective treatments begin to emerge, there is hope that we may, at last, begin to escape the shadow of this terrible virus.
Today, however, as vaccine rates rise around the world and new and more effective treatments begin to emerge, there is hope that we may, at last, begin to escape the shadow of this terrible virus. But our post-COVID world will likely look far different than the world we knew before the outbreak. For the hotel industry, which was so detrimentally affected by the pandemic, these changes can be expected to be particularly significant. This article will examine strategies that hotel owners and managers can use to prepare to serve guests in the new normal post-COVID.
An Emphasis on Comfort
Travelers have always prioritized comfort when selecting a hotel. But now that priority is a necessity. No matter who your guests are or where they come from, they've been through something unprecedented in our modern era. If they're not experiencing full-on trauma, there's no doubt that many, if not most or all, will still experience some level of anxiety, some degree of trepidation, in traveling again after so long in global lockdown.
That means it will be incumbent upon hoteliers to pay particular attention to guests' emotional needs. An especially effective strategy for doing this would be to allow emotional support animals or even family pets to accompany their human companions to your hotel. Pet adoptions surged during the pandemic, and families may be reluctant or even unwilling to leave behind the fur baby that helped them survive the lockdowns.
Not only will your guests feel more comfortable and secure in having their companion animals with them, but offering healthy and comfortable accommodations for the family pet can be a great way to set yourself apart from the competition. You can even go the extra mile by providing personalized gifts for both your guests and their animal companion, from a chew toy for Fido to a fluffy cat bed for Fifi.
And to take your guest experience to an even higher level, why not bring in your own therapy pets? Having a comforting canine or cool cat on staff to entertain and uplift your guests can be the perfect way to attract and accommodate once-anxious travelers.
Your guests will feel seen, understood, and cared for and, in these challenging times, that can make all the difference in the world.
Accommodate Guests' Current Lifestyle
Chances are, the majority of your guests are living a vastly different lifestyle than they were in 2019. And that means that you're going to need to take care to accommodate their current needs. Even though the lockdowns are ending in many areas, for instance, a substantial proportion of your guests may still be working or learning remotely.
And that means that their travel plans are no longer constrained by their employer's or school's vacation schedule. Instead, they're taking work and school with them. But to give your guests the best experience, win their loyalty, and earn their word-of-mouth evangelism, you need to make working and learning from your hotel a breeze.
This should include amenities such as free and secure high-speed internet that can accommodate multiple devices in the same room or suite. Ideally, would also provide separate rooms or discreet, private spaces for guests to work or study in without being distracted.
In addition to the benefits of providing separate spaces for work or study, such private enclaves can be invaluable for guests who need to receive virtual healthcare while traveling. A private room can help guests prepare for their telehealth visit, from uploading personal health information or insurance documents to setting up the video conference, without friends and relatives inadvertently intruding.
Considering COVID
We all want to be free of this terrible virus, but the fact is that it's here, and it's going to linger in the heart and memory far longer than the pandemic itself. So serving your clients in the post-COVID world will mean integrating health and safety into your brand. Your guests need to know exactly what measures you are taking to protect them not only from novel coronavirus but from other threats that may emerge. One such measure can be working with a licensed and certified Emergency Management Specialist. These specialists are educated to create and manage emergency response plans, and if hotel owners and managers have learned anything the last 18 months, it's that they need better emergency management. Collaborating with an EM specialist can help your hotel better prepare for issues such as lockdowns and quarantines.
Whether you're running a multi room hotel or managing standalone rental properties, to attract guests, they need to feel certain that you and your team are making every effort possible to secure your property against the virus. In addition to rigorous daily cleaning and sanitizing, you should also routinely have your mattresses, linens, and other soft surfaces replaced or professionally cleaned.
The Takeaway
The COVID-19 pandemic has changed the world as we knew it. And that means that caring for your hotel guests post-COVID is far different than before the pandemic. But by attending to your guests' emotional, physical, and logistical needs, your hotel can thrive in today's new normal.
Author: Luke Smith