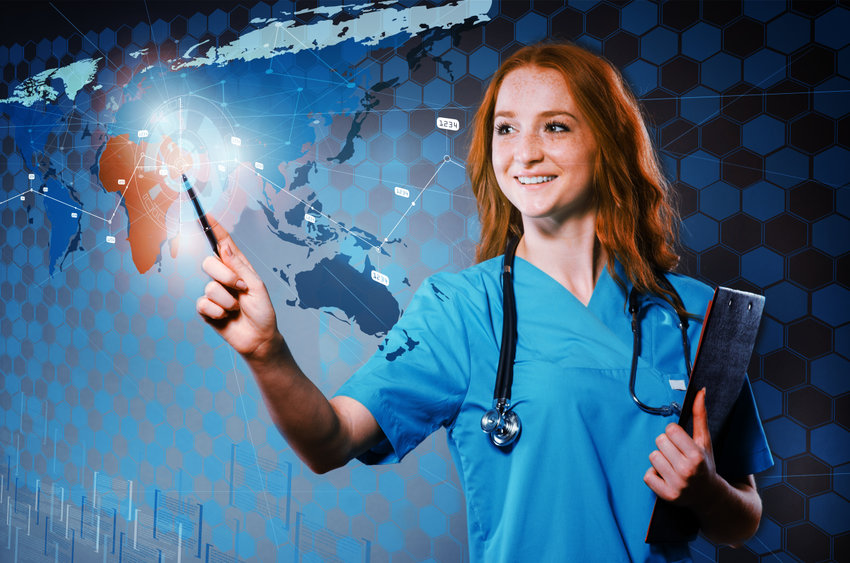 What We Can Learn About Accommodations from Travel Nursing
The world remains in a distinct state of a public health emergency. The COVID-19 pandemic has served to stretch healthcare resources and there is increasing pressure being placed on hospitals and clinics. The emergence of the more contagious Omicron variant has also resulted in a higher likelihood of contracting the virus, pushing the demand for services further.
As such, travel nurses have become an even more vital source of care. Travel nurses help to reduce the potential for vulnerable patients to face exposure in facilities. They also support underserved communities. The accommodation services you can provide these healthcare professionals on the road are an important part of their experience.
Let's review some of the things it's important to understand about how accommodation fits into the role of a travel nurse.
Stable Resources
Any traveling professional contends with difficult working conditions that are often compounded by a lack of predictability. Your hotel can be a valuable grounding influence in this regard by providing stable resources. For traveling nurses, this can have a positive impact on the quality of care they are able to provide patients. Not to mention it can help to reduce stress for both medical professionals and patients.
At the minimum, this should include a stable and secure internet connection. Traveling nurses often need to send patient information to other facilities and even engage in telehealth appointments. Alongside investing in high-speed internet it's important to take steps to minimize congestion on your network. A member of your technical staff should be monitoring your network traffic for unnecessarily high data loads and prioritizing guest usage. If you find traveling nurses are frequently present, it may be worth extending your bandwidth to prevent potential lags for these professionals.
It's also important to understand traveling nurses often don't have immediate access to many of the tools their facility-based counterparts do. You can contribute to both nurses' experience and the level of care they provide to patients by being a source of assistance here. Allow them to use your hotel printer for creating resources for patients. Provide access to your fax machine as many hospitals and clinics still prefer to use these to transmit patient information.
Local Knowledge
One of the challenges of being a traveling nurse is in not always having the same connections to the area as local medical professionals. Particularly in more insular or close-knit communities, this can present significant hurdles. There may be a certain level of mistrust directed toward traveling nurses as community outsiders or even just as medical professionals. These barriers make it difficult to be effective as a care provider. Such hurdles also tend to cause additional stress and loneliness.
As an accommodation provider, you can assist in this regard as a source of nuanced knowledge about the local community. It can't be overstated how important cross-cultural communication is to the efficacy of healthcare provision. Having some information on patients' cultural backgrounds helps nurses interact in verbal and nonverbal forms that local patients are most comfortable with. This also empowers nurses to navigate racial and cultural biases standing in the way of effective diagnoses and treatments.
As such, your concierge should make a point of reaching out to any traveling nurses staying with you. Offer to help outside medical professionals with any community or cultural knowledge gaps they may be experiencing. In some communities, it may be necessary and useful to provide some linguistic or social assistance. The better you can help bridge the cultural gap, the more positive the experience will be for everyone involved.
Comfort and Privacy
Hotels and hospitality providers should always prioritize guest safety and comfort. This is what can make or break your business's reputation. However, there are some specific elements you can focus on to give travel nurses a positive stay.
You can provide specific private working areas so these professionals don't feel confined to their rooms for their entire time with you. This could help nurses focus on their paperwork or consult with patients during telemedical appointments. Privacy is a huge concern in medical fields, though. As such, you need to make certain this area is not only comfortable but also inaccessible to anyone that hasn't been directly allowed in by the nurse.
From a convenience perspective, it's worth noting some travel nurses work long or unusual hours. Talk to these guests about their schedule and how you can support their comfort around this. It may involve adjusting your cleaning practices and schedules so they're not disturbed during rest periods. You could also provide nurses with options to order their meals in advance so there is food available even after a late shift.
Social support
A travel nurse's lifestyle is relatively solitary. On one hand, these professionals deal with a lot of patients and travel to new places. But it's also an isolating experience. Unfortunately, living out of temporary accommodation or hotels can add to this transient feeling.
As a provider, it's important to do what you can to make traveling nurses feel like family. This can be a difficult amount of attention to provide, particularly during busy holiday periods. But, even if you assign specific members of staff on each shift to give a little extra attention and build relationships, it can be valuable. This may be as simple as taking a little extra time to have a friendly chat.
Not all traveling nurses will want an intimate level of attention. Some may have pursued this type of work because they like a more solitary approach. As such, it's important to talk to these guests on check-in and seek to understand their individual needs.
Conclusion
Travel nurses are vital front-line workers, particularly at the moment. They also tend to spend a significant amount of time in temporary forms of accommodation. As a provider, it's important to understand what aspects — from a stable internet to cultural knowledge — can help support the work nurses are performing. A little extra attention in such areas can help make certain your business is an effective tool for these essential care providers.