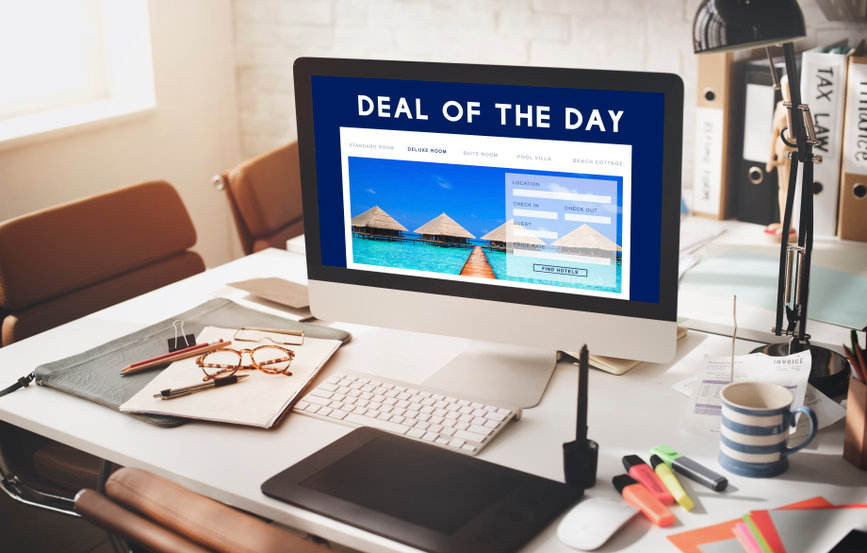 8 Tips In Developing An Effective Hospitality Marketing Strategy
People love to go to hotels for various reasons. Some go to hotels for a break from their usual routine. Others go there to celebrate special occasions and events, while there are people who check-in a hotel for a temporary abode during business travels and meetings. Whatever your customers' reasons are in going to your hotel, hoteliers must ensure that their stay will be worthwhile.
But how can your customers choose you over the other hotels? This is where your marketing strategy enters. Whether you are running a unique small hotel or a large-scale hotel group, you need to have a strong hospitality marketing strategy, especially with the effect of the pandemic in the industry. Here are some tips for developing an effective one.
Be searchable
Potential customers can access everything quickly, and information is readily available at your fingertips. People do not need a travel agent to book a hotel nowadays. They can book online via a hotel's website or an application. That is why you should be searchable! Make sure your online presence is strong by staying on top of your Search Engine Optimization (SEO). Ensure that your content is rich and relevant and use strong keywords to increase your chances of being clicked upon.
Leverage on technology
Maximize technology to your advantage by using it to showcase what your hotel has to offer. You can create a virtual tour of your hotel or rooms on your website so that your customers may get a feel of your property. This strategy can be a big help, especially for first-time customers that are anxious or have high expectations.
Ensure that your website is mobile-friendly because many people are connected to their smartphones most of the time. It will be more practical if your site can be easily accessed and explored via mobile phones.
Showcase good feedback received
Studies show that 81 percent of travelers always read reviews before booking a hotel. Present the good reviews you have received from previous customers on your website and other review sites like TripAdvisor so that you may use this word of tongue marketing.
Alternatively, make it easy for your customers to leave their feedback as well on your online platforms. This approach will make it easy for you to collect positive reviews and use them for your marketing strategy. You can also reply actively to every review you get to increase engagement.
Maximize social media
Like how some companies utilize social media in sourcing HR candidates, you may maximize social media to promote your property. Social media can be a great tool to lead people to your website, turning it into a confirmed booking. Post relevant and carefully curated content on your social media accounts. Use paid ads as well to increase exposure. You may even capitalize on social media to answer inquiries from customers and engage them. Building customer engagement can lead to loyalty and repeat bookings.
Create partnerships with local businesses
Partner with local businesses in your area and help each other succeed. Know your neighbors and be friends with the local business owners to build partnerships with them. Through this, you can co-promote each other and boost both your businesses in an affordable way. You may come up with discounts or freebies from your partner local business for customers booked in your hotel.
Provide promotions and incentives
One way to entice customers to choose you over your competitors is through promotions and incentives. You may opt to give them a surprising treat like a discount for first-time bookers or when they stay for more than two days. You can also reward repeat customers with complimentary 24-hour access to the gym or a free meal. Promotions and incentives work great too in attracting customers during off-peak seasons.
Provide an exceptional customer experience
As they say, marketing and customer service go hand-in-hand. Nothing beats an exceptional customer experience in your hotel as a marketing strategy. Booking in hotels is all about having a memorable stay, so guarantee that your customers enjoy their moment with you. Make sure everyone in your team is readily available to serve your customers. Ask your customers for their preference and try your best to provide it.
Another way to level up the customer experience is to design your hotel in a way that's appealing to the senses, like ensuring the exceptional view, creating a distinct aroma and music suited for the ambiance, providing good food, and a comfortable resting area. Playing with feels like making a well-thought-of playlist can help your auditory marketing using strategic sequencing. Music is a powerful marketing instrument, and since it elicits emotion, it contributes to a great experience.
Build a Customer Loyalty Program
Lastly, take care of your customers by designing a Customer Loyalty Program to increase your loyal customer base. Provide repeat customers with perks exclusive to them or provide a points-earning mechanism to your returning visitors that they can redeem and use for other amenities or items. Taking care of your loyal customers will ensure your business continuity.
In conclusion
Effective marketing strategies can significantly strengthen your business. Allot time and effort in developing it to step up your hospitality business.
About the Author: Regi Publico is a full-time writer based in Manila who is also an artist for fun. She takes pride in her towering collection of books and loves reading about anything under the sun. She is passionate about sharing her knowledge through every article that she writes.