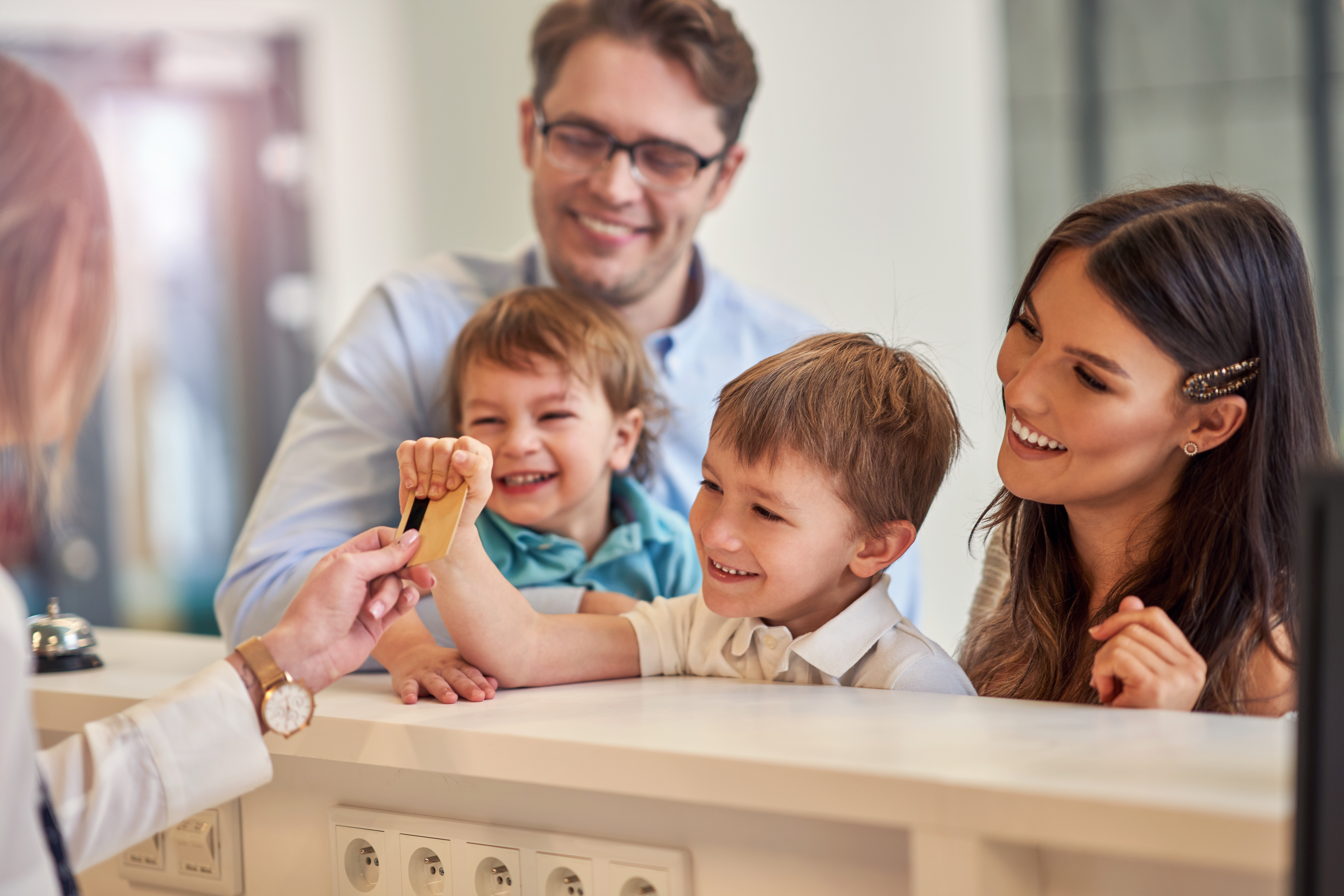 9 Simple Ways To Improve Your Guest's Stay
No matter whether you are going abroad or staying local, and whether you are travelling for business or pleasure, planning a trip requires a lot of careful considerations to make it as smooth and enjoyable as possible.
This means there are lots of steps that travelers will take to make their experience better. This could be upgrading their seats on the plane, shipping their luggage ahead, finding the best deals online or creating itineraries ahead of time.
And with each detail carefully thought out, the last thing they want is for their hotel or accommodation experience to put a dampener on the whole trip.
So, what can you do to make their experience and stay with you the best it can be?
In this blog post, we're going to share with you nine simple ways you can improve your guest's stay in 2023.
1. Get in touch before they arrive
Creating a great experience can start before your guests even step foot through the door. Sending out a helpful pre-arrival email can let them know what they need to do when they get there, which can make the check-in process much quicker and simpler. You can also provide useful information such as how to find the hotel, information about parking or where the nearest public transport links are.
2. Make communication easy
Whether it's before, during or after their stay, your guests should be able to get in touch with any queries or questions they may have. So it's important to streamline your communication strategies and offer an omnichannel approach.
For example, while some guests will prefer calling up the front desk, others might want to send an email or get in touch via social media. You need to make sure that you have multiple lines of communication and that these are straightforward, and that no one is left waiting too long for a response.
3. Provide flexible check-in and check-out options
One of the easiest ways to improve your guest's experience is to give them the option to change their check-in or check-out times if you don't offer this already. That way, they can get into their room earlier or leave later, depending on their schedule. This gives them the opportunity to plan their trip around their itinerary and needs and not when they can and can't be in their hotel room.
4. Make the process seamless
Whether checking in or out, no one wants to stand at reception for ages, particularly after a long journey. As such, you need to offer a seamless process for checking in and out. Nowadays, technology makes this much easier. You could opt for mobile check-in or self-service kiosks, and you must ensure you have the best management system in place to keep things running smoothly.
Of course, machines should never replace people, and you need to make sure there is always at least one employee on hand to help and answer any questions that guests may have.
5. Be a local expert
In many cases, guests will be new to the area, and therefore they might want to do some exploring. By placing books or leaflets in their rooms with information about the local area, you can make them feel welcome and give them tips on what to see and do during their stay.
Alternatively, you can do this in the reception area if you don't have enough to place in every room. An information point can be very useful, but also be sure that the employee working the desk has a good grasp of the local area too. That way, they can help with any queries and point guests in the right direction.
6. Personalise their experience
Today's consumers expect personalisation in almost everything they do. This includes staying at a hotel. As such, there are some simple ways you should offer a more personalised experience to your guests.
Firstly, you can add little notes of personal touches to their room before they arrive. For example, if you know they are staying with you for an important birthday or occasion, leave a little note saying welcome and perhaps some complimentary food or drink.
Alternatively, make sure that all your email marketing efforts are personalised and even send personalised discounts to repeat guests. Follow-up emails to say thank you for your stay will also go a long way. Of course, these are just a few suggestions, and you can get as creative as you like with it.
7. Make sure your Wi-Fi is up to scratch
Just as guests expect personalisation, they also expect easy access to the internet. With this in mind, a surefire way to impress is with a fast and easy-to-use Wi-Fi connection. If your broadband package is a little outdated or you're-experiencing higher numbers of bookings than usual, now is the time to upgrade.
Particularly as today's guests aren't as patient as they used to be, and slow loading speeds will only lead to frustration and possibly even complaints.
8. Remember that a smile goes a long way
The person running the reception or front desk of the hotel has a very important role to play. First impressions matter, and you want your guests to instantly feel welcome and excited about their stay.
Therefore, it's vital that you choose friendly, approachable employees to check guests in and run the front desk. It might be a good idea to ensure that all employees in this position have regular training on how to handle customers to ensure they are always professional and polite.
9. Ask guests for their feedback
Lastly, one of the best ways to ensure your hotel experience is the best it can be is to ask for feedback from those who have stayed with you recently. Asking guests to fill out feedback cards before they leave or to drop you an online review can be a great way to uncover any issues and highlight any areas that could be improved.
However, make sure that you're actually listening to this feedback, taking it on board and putting real changes in place. There is no point in gathering feedback if you don't do anything with it. This also shows your guests that you're proactive and that you're prepared to make real changes to improve their stay in the future.