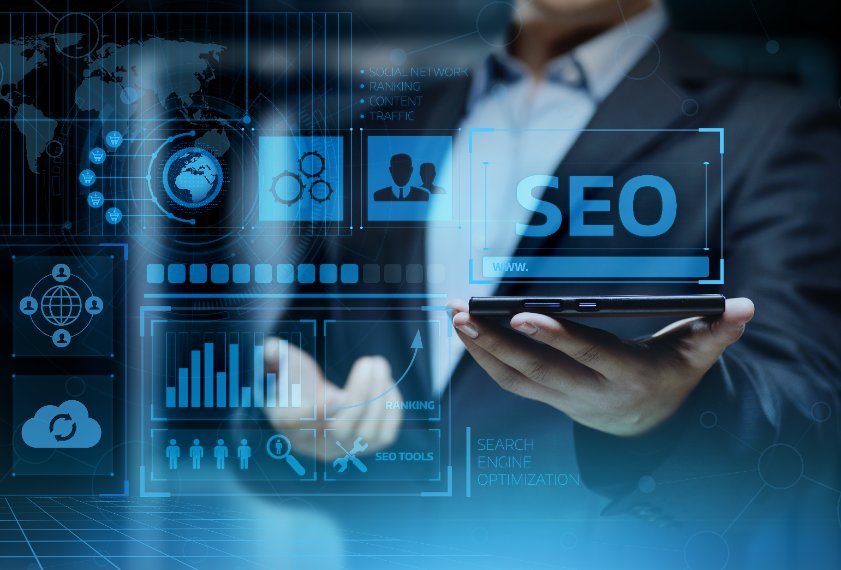 Basics Of Website Hospitality Copywriting
Creating content that is both engaging and informative is important for any business. But it is even more important for hospitality businesses, which rely on word-of-mouth marketing to thrive. Discover how to create content that your customers will love to share.
According to statistics, 73% of Americans read website content and reviews before making a purchase. Whether you own a sales or hospitality business, you must ensure that your content is informative and persuasive enough to appeal to your target audience. Creating one can be difficult, but with the right advice, you'll be done in no time.
What Is Hospitality Website Copywriting?
Website copywriting is the process of creating compelling and persuasive text that can be used on a hotel's website to generate leads and sell rooms. There are a few key elements that make good hotel website copywriting:
It should be easy to read and understand, even for someone who is not familiar with the industry;
It should be concise and to the point, without going over people's heads;
It should target potential guests specifically, using phrases that will resonate with them;
It should be written in a conversational tone so that guests feel like they are speaking to a friend rather than an impersonal salesperson;
It should be updated regularly so that it reflects the latest trends and changes in the hospitality industry.
Why Is Hospitality Website Copywriting Important?
Website hospitality copywriting is important for a couple of reasons:
First, it helps to create a positive first impression of your business. It is especially important if you are looking to attract potential customers through online advertising or marketing campaigns;
Second, good hospitality website copywriting can help boost conversion rates by directing visitors to the right pages on your website;
Finally, good copywriting can encourage repeat bookings, which are essential for hotels and other hospitality businesses. If you can keep your guests coming back month after month by offering great deals and attractive rewards programs, then you will be on your way to success.
How Do You Write Content for a Hotel Website?
Website hospitality copywriting is one of the most important aspects of a hotel's online presence. It is responsible for conveying the right message to the right people, and it can make or break a business. Here are some tips to get you started:
1. Understand Your Target Market
When writing content for a hotel website, it is important to know your target market. This data will help you create content that is relevant and useful to them. Your target market may be different depending on the type of hotel you are targeting.
Luxury hotels may have a different target market than budget hotels. However, there are some common factors that all hotels have in common – they want to find information that will help them make informed decisions about where to stay. So, how can you find out what your target market wants?
One of the best ways to do it is to do a little research online. You can look at consumer reviews or ratings of various hotels in your area to get an idea of what people are looking for when they are researching a destination. You can also consult with marketing experts who specialize in the hospitality industry to get their opinion on what content is most likely to appeal to your target audience.
2. SEO is Key to Content Writing
Search engine optimization (SEO) is one of the most important aspects of content writing for a hotel website. Without effective SEO, your website will not be found by potential guests when they are looking for hotels. Here are a few tips to help you write content that is both SEO-friendly and useful:
Make sure your titles and subtitles are keyword-rich;
Use active and descriptive keywords throughout your article, including in the headlines, subheadings, and in the body itself;
Include images that are relevant to your topic, and make sure they are properly optimized for SEO;
Use rich text formatting (like boldface, italics, and bulleted lists) to further emphasize key points;
Use keywords throughout your content so that it is easily searchable by Google;
Monitor your website's traffic and analytics to see whether your efforts are paying off.
Aside from SEO, you should make certain that your content is flawless and well-proofread. To do so, you can seek assistance from writing services reviews websites such as Best Writers Online.
3. Treat Local Content Like a King
Treating local content like a king means that you should focus on writing about things that are important to the people who live near your hotel and publishing articles that are informative and user-friendly. For example, you can include the story behind your hotel, tell about the local culture, and add photos and videos of your hotel's facilities and best services, which will give potential guests a better idea of what they are getting themselves into. Also, you should ensure that your website is easy to navigate so that visitors do not get frustrated or lost. Finally, always keep up with the latest SEO trends so that your site looks updated and professional.
4. Check That All of Your Website's Content Elements Are in Place
A good hospitality website copy should be easy to read and understand, while also being engaging and interesting. Here are some key elements that should be included:
A headline that grabs your customer's attention;
A catchy lead sentence that introduces the content;
The major types of accommodation available in your chosen destination (for example, hotels, hostels, pensions, etc.), with photos and descriptions of each type, ratings and comments from previous guests;
Useful tips on choosing the right type of accommodation for your client's needs;
Photos and video footage of each type of accommodation to give your visitors a sense of what it looks like;
Links to relevant external websites that provide more information about the subject (for example, reviews or tourist guides);
A map showing the location of all different types of accommodation in the area (if you are a developed hotel complex);
Useful hints on how to make the most of your stay in the area, such as what to see and do, where to eat and drink, etc.;
Links to useful external websites that provide further information about the destination (for example, tourism boards or travel guides).
With all of these features described, it will be easy for your customers to find the right type of accommodation quickly and easily.
Conclusion
The goal of writing for a hospitality website is to make the visitor feel happy, satisfied, and willing to visit your accommodation facilities. To achieve it, you must understand their needs, wants, and expectations. Make sure your content is just breezing through the roof with everything that a guest would expect from the amazing experiences they can have on your website.
From having an eye for quality content right down to creativity, you must have all the qualities necessary to create outstanding content that will give people exactly what they are looking for. Make your property appear a place that feels like home when they visit it.
James Baxter is professional ghostwriter, online marketer at Trust My Paper writing company and blogger, who loves sharing his experience and knowledge with readers. His hobby is photography and travelling, so he has already been to 35 countries.