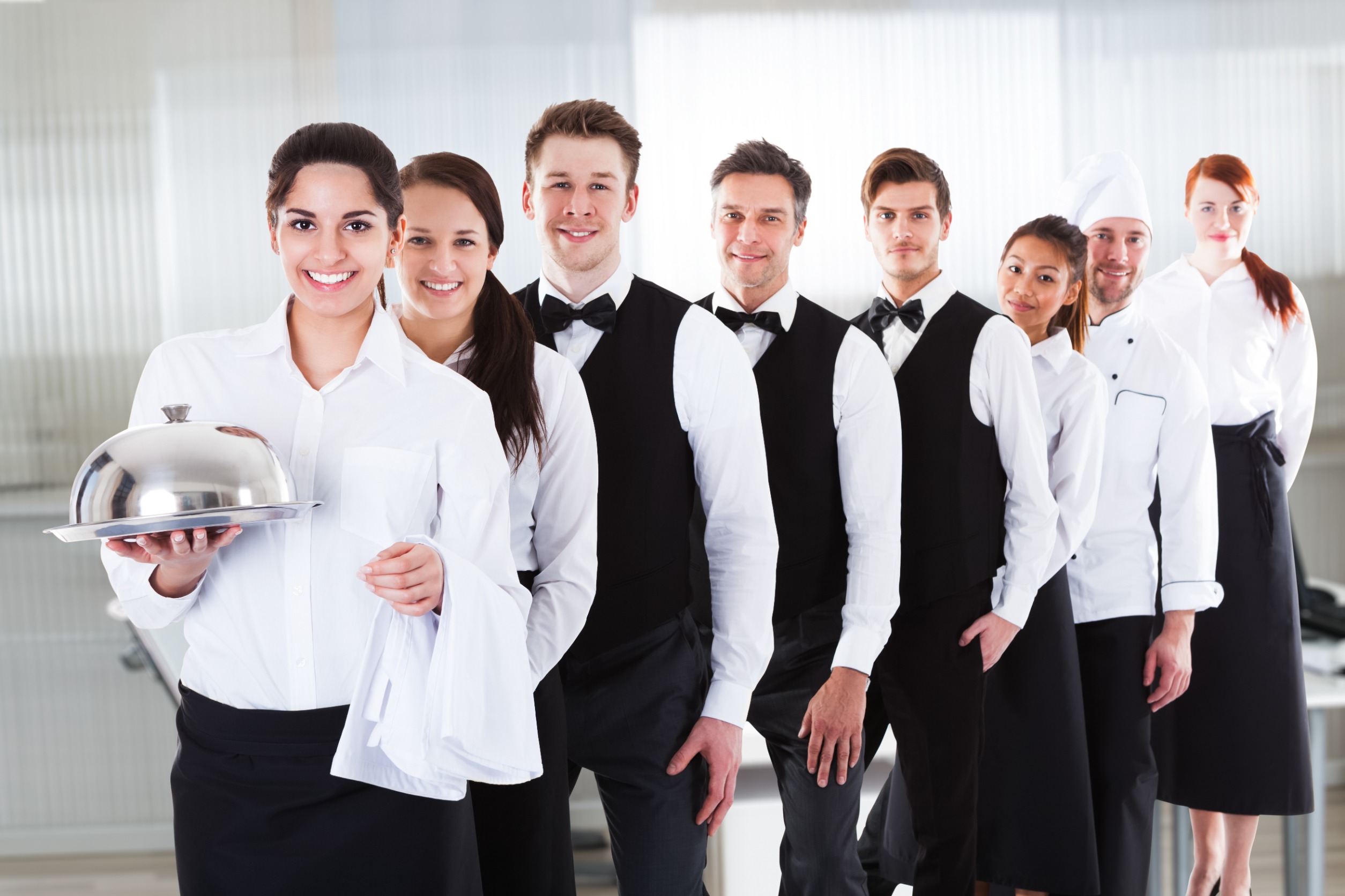 The Secret Sauce: How to Build a Winning Team for Your Hotel's Restaurant
They say a team is only as strong as its weakest player. When it comes to the fast-paced world of a hotel restaurant, this phrase certainly rings true. Restaurants in general are feverish work environments, and when combined with the hotel industry, the flames can grow particularly high.
But when you have a strong team, you can transform that kitchen heat into a natural synergy that your employees and customers will benefit from. If you're in the process of building up a team of employees to help your hotel restaurant hum like a finely-oiled machine, these tips can help.
1. Be Specific In Your Open Position Descriptions
Not everyone is cut out for the hospitality industry—and that's just the way it is. But you will undoubtedly receive applications from people who mistakenly think that they are. To avoid miscommunications and low staff retention rates, be strategic about how you advertise positions.The Mariott hiring process does a good job of filtering candidates by implementing an ATS test.
This doesn't mean you have to describe every minute detail about what to expect from the job. But it does mean being up-front about the pressure and what you expect from staff.
Be candid and straightforward about the open positions so that everyone knows what to expect. This will make the hiring process easier for your business and the people it employs.
2. Hire Staff With Experience
Seasoned professionals who have first-hand experience in hotel and restaurant environments will be able to meet their requirements far better than an industry newcomer. Hiring people with experience is obviously always ideal, but in this field, it's key to success.
One way to attract potential hires with the experience you seek is to post advertisements on hospitality-specific noticeboards. Alternatively, you can network with other hospitality supervisors who might be able to recommend someone for the job.
3. Develop A Strong Onboarding System
The more comfortable and supported new recruitments are, the more likely they are to adjust quickly and perform well in the long run. Instead of throwing new employees into the deep end like many hotels and restaurants tend to do, make sure they have access to the right resources and support.
This can be implemented by investing in engaging learning programs for new hires to follow, thus welcoming them to the team on a more structured note.
4. Hire People With Passion
Working in a hotel restaurant is not easy work. Most of the people who work in professional kitchens are not doing it for fun and games. They're doing it because they're passionate about their craft. And honestly, that's the only way to survive in that environment.
If you're still in the recruitment phase of hiring staff, make passion and drive some of the main qualities you look for in potential candidates. In an industry that often demands long hours and high levels of commitment, teams must comprise of individuals who genuinely enjoy what they do.
5. Make Sure You Fill Every Essential Role
A hotel restaurant team has specific roles that need filling in order for it to function smoothly. The best wining and dining experience is one that's seamless, and having the right employees in the right roles is what creates this feeling for guests.
All of the roles in a hotel restaurant require different skill sets and years in the trade. Some of the essential roles include:
Restaurant manager
Front of house staff
Supervisor
Head chef
Kitchen staff
Waitron
Another point to consider when filling the roles of a hotel restaurant team is to look out for candidates with great people skills. Hotel restaurants are highly social environments that will often call for exceptional listeners and communicators.
6. Foster A Positive Work Culture
The restaurant industry is continually evolving and it's highly competitive and cutthroat too. Employees face constant changes that they need to adapt to quickly, and they're often expected to fulfil unrealistic expectations while getting very little support or feedback in return.
But this kind of approach only leads to low retention rates and poor job performance. Neither of which is conducive to running a successful hotel restaurant. By fostering a healthy, positive work culture, you can ensure that employees' motivation and productivity levels remain stable.
You can achieve this in a variety of ways. Introducing a mentorship program, hosting team-building activities and events, and setting up a strong HR system are just some of the things you can do to make your hotel restaurant staff feel more validated and driven to succeed.
A Team That Gets The Job Done
The hotel, restaurant, and hospitality industry in general, is not for those who don't enjoy a challenge. But with the right team, any business can rise to the top.
By fostering a healthy work culture and facilitating thorough onboarding processes, you can develop a team that's altogether efficient, connected, passionate, and strong. This will ensure that your guests enjoy every meal and that your hotel earns itself a reputation for excellence. not just for accommodation but for the meals it serves too.