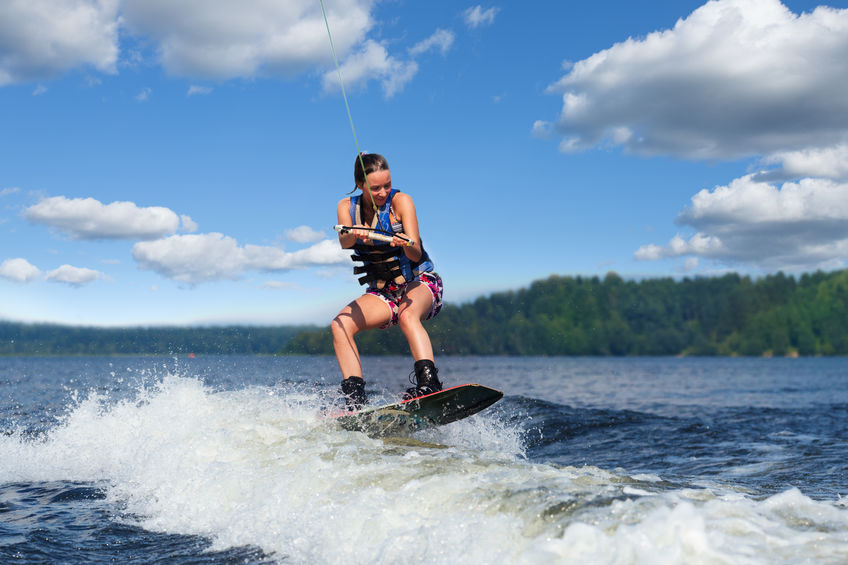 Want To Attract Experience Seekers? 8 Tips To Increase Hotel Bookings
These days most travelers base their choice of hotels based on adventure. And no, we're not talking about the outdoor adventure that they will be arranging for themselves, but the indoor adventure as well, i.e., their time at your hotel. Hence, it is becoming increasingly important for hotels to maximize their offerings to travelers. Be it in terms of comfort and convenience or adventure and fun.
Hotels these days have to make separate investments in generating innovative ideas to attract a greater number of experience seekers. If you run a hotel, you'd know the pain.
Well, we're here to help you get a lead before you invest heavy sums into this. Below, you will find the top 8 tips (or ways) of acquiring more bookings than usual.
Setup an Instagrammable Environment

We live in the age of social media. Travelers are equally concerned about maintaining their Instagram feeds as they are about having a good travel experience genuinely. In effect, in some cases, travelers have a greater concern for their feeds than their experience.

Thus, hotels should focus more on creating an aesthetically pleasing ambiance. They should maintain an Instagrammable theme in their lounge, wait-areas, sports rooms, recreational grounds, and where it may be possible. You can take the help of the ongoing trends or popular preferences to determine the theme.

Include Photography in Package

The former tip makes the importance of photography in the present age all the more obvious. Travelers who do not click pictures themselves as well families visiting your hotel will particularly appreciate this inclusion in the package. Because well, who doesn't like to have their memories preserved? To make it even more appealing for your clientele, you can offer photography free of cost in the package. Or perhaps, on occasions.

Offer Exemplary Comfort

Comfort is something that each traveler expects from a hotel. It is amongst the basic expectations. You can take this aspect one step ahead by incorporating your innovative approach and make your hotel more appealing in terms of comfort than the rest.

For example, keep your appliances updated. Opt for more innovative and unique options like bladeless fans, energy-efficient & proficient air conditioners, updated kitchen appliances, etc. The goal is to make your guests feel as comfortable and welcoming as possible.

Offer Pre-Planned Fun Activities

Experience seekers are eager to get involved in experiences of all sorts. So, when on a trip, decision-making often becomes difficult owing to the plethora of options available. In such times, you decide for your guests. It will not only ease their life but also provide an edge of excitement. You can do so by preplanning fun activities. When they begin with their day, provide them with an opportunity to participate in an ongoing event in the hotel. Or perhaps, if they'd like to explore the local area with the rest of the hotel's group? You can offer horse-riding, water skiing, gardening, and other similar activities, whichever is possible in your locality.

Maintain Your Website & Showcase Your Destination

Again, back to being a part of the 21st century: most of our interactions, discoveries, and experience are online. That should mean that your very first means of communication or your primary gateway to your audience is via the internet. Your very first impression of them will be what they see on your pages or your website.

Therefore, maintaining your website is of immense importance. You need to keep it up to date with the latest pictures, rates, and news. Also, optimize your website as per the present-day requirements, so it competes well with others in search engines.

Keep it Multilingual & Flexible

If you wish to cater to an international audience along with your local visitors, then it's best to expand your domain of services. You need to translate your web pages into all languages concerned with your potential customers. You may even provide them with audio tours in their respective language and arrange for staff to communicate with them online. Apart from that, you can also employ a multi-lingual staff so that your guests feel at home even in your hotel.

The same applies to financial operations. If you're catering to an international clientele, you would want to offer the flexibility of currency.

Custom Dining

Generic dining is a facility offered by all hotels. You can make your hotel stand out and a special attraction by offering custom dining as feasibly as the generic menu. Your guests should not feel like going out of the way when ordering something of their preference. Also, make sure they have plenty of options on the menu throughout the day.

Incorporate Elements of Local Culture

Travelers are often more eager to get to know the local people than find a similar group of people from amongst the crowds. They are here to explore, and the best thing you can do is provide the grounds for exploration. You can do so by providing exposure to the local culture in the form of décor, artwork, mini local tours, or mini-events within the hotel lounge or so.
Final Words
Summing up, attracting experience seekers isn't quite a big deal. You only need to approach the matter a bit innovatively. Pay attention to which of the tips or ways mentioned above work most effectively for your hotel, and then explore that particular domain in greater detail. Determine whether you need to work more on your online space, facilities, décor, or any other aspect.
Author: Arslan Hassan